Marina Bay
, Gibraltar (Gibraltar) Tel. 1: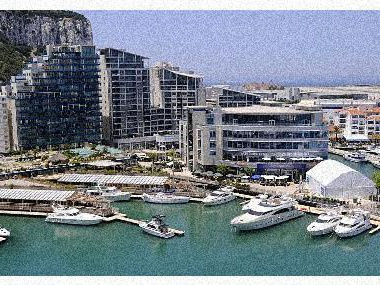 Ocean Village M.
Leisure Island, Ocean Village GX11 AA , Gibraltar (Gibraltar) Tel. 1:
Queensway Quay
PO Box 19, Ragged Staff Wharf , Gibraltar (Gibraltar)
Pages:
1
On the Iberian Peninsula is the English overseas territory of Gibraltar with an area of ​​6.5 km2 with a mild and warm Mediterranean climate. The coastline of the peninsula is located in the waters of the Mediterranean Sea, the Gulf of Gibraltar and the Strait. Favorable time for sea travel are ramp, May, September, October. In summer, the weather is no less comfortable, and since this is the time of holidays, there are many tourists on the peninsula.